smartData Org-Wide, April 2019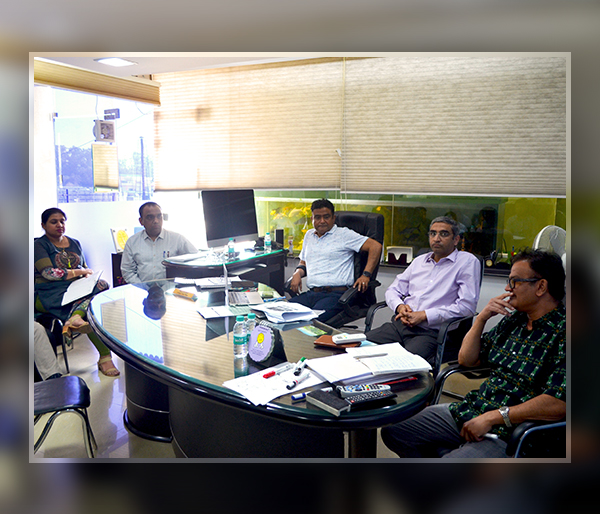 BigCollaboration – Roadmap ahead
In order to build the right infrastructure, one must think strategically. Nevertheless, great things in business are done by a team of people with strong will and readiness. Continuing with this year's theme of Big-Collaboration the senior management gathered to discuss and decide our next future road-map.
smartData Dehradun, April 2019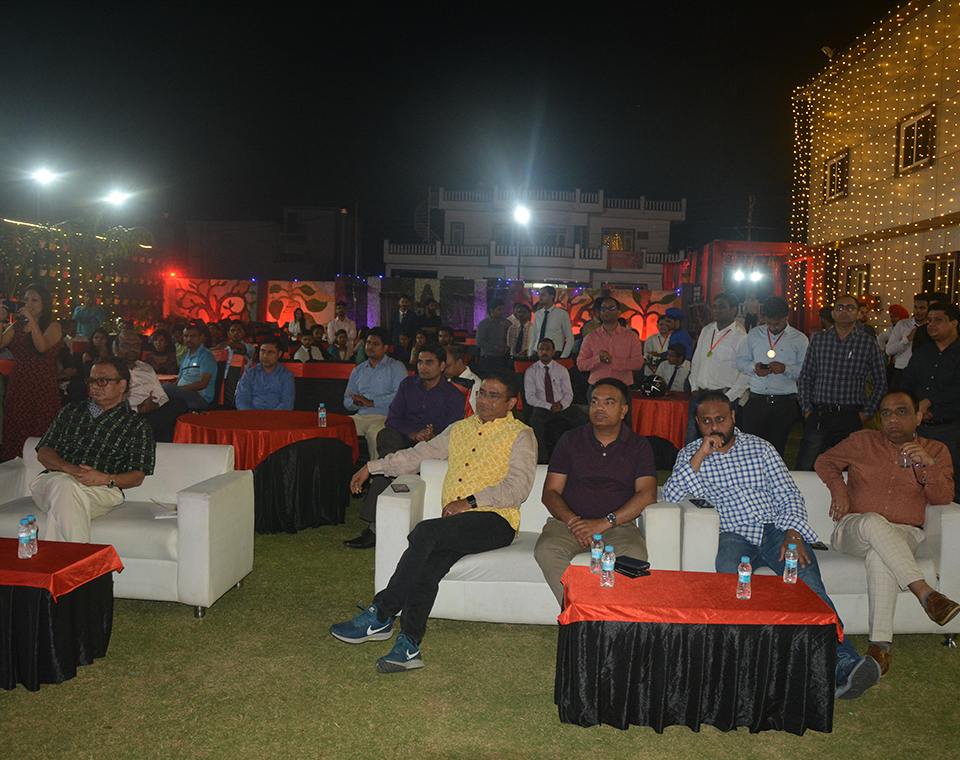 Annual Meet at Dehradun
We work, play and celebrate together. Our annual get-together at smartData - Dehradun, marked the celebration of the grand finale of smartData Premier League - Dehradun, season-5. pausing for fun after play, is the best way to rejuvenate ourselves for the work ahead.
smartData Mohali, April 2019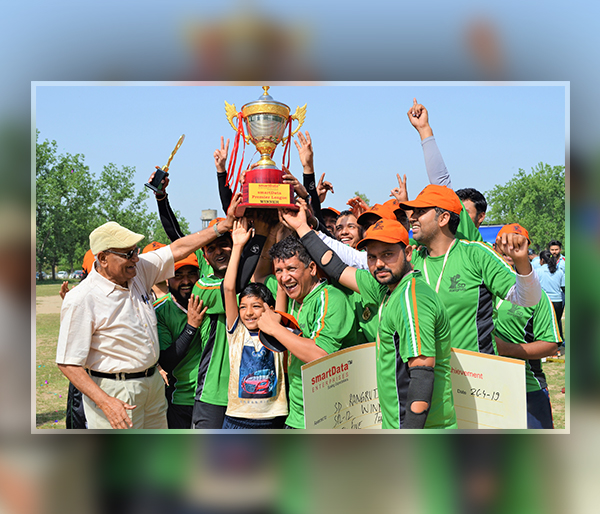 SPL Mohali Finale
With 120 Mohali participants at the 12th SPL lasting for 40 days, exhibited thrill and competitive enthusiasm with 4 teams entering the play-offs out of 7 scoring 10 points each. sDRangruts, lifted the winning trophy with the man of the series, 'Vikram Mahajan Trophy' being awarded to Sandeep Rangwal, also recognized for capturing maximum wickets.
smartData Dehradun, April 2019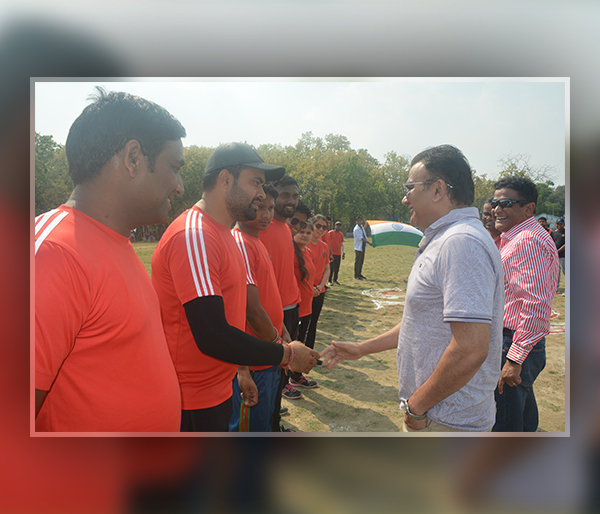 SPL Dehradun Finale
Dehradun-SPL finale had an amalgamation of nervousness and excitement witnessing brilliant performances by 6 teams and a finale with Red Hawks and Northern Vipers lock horns. In a nail biting finish, Red Hawks, emerged as the top dog of SPL season 5 wile tremendous efforts were pumped in by the organizing committee to make this a flawless event.
smartData Nagpur, April 2019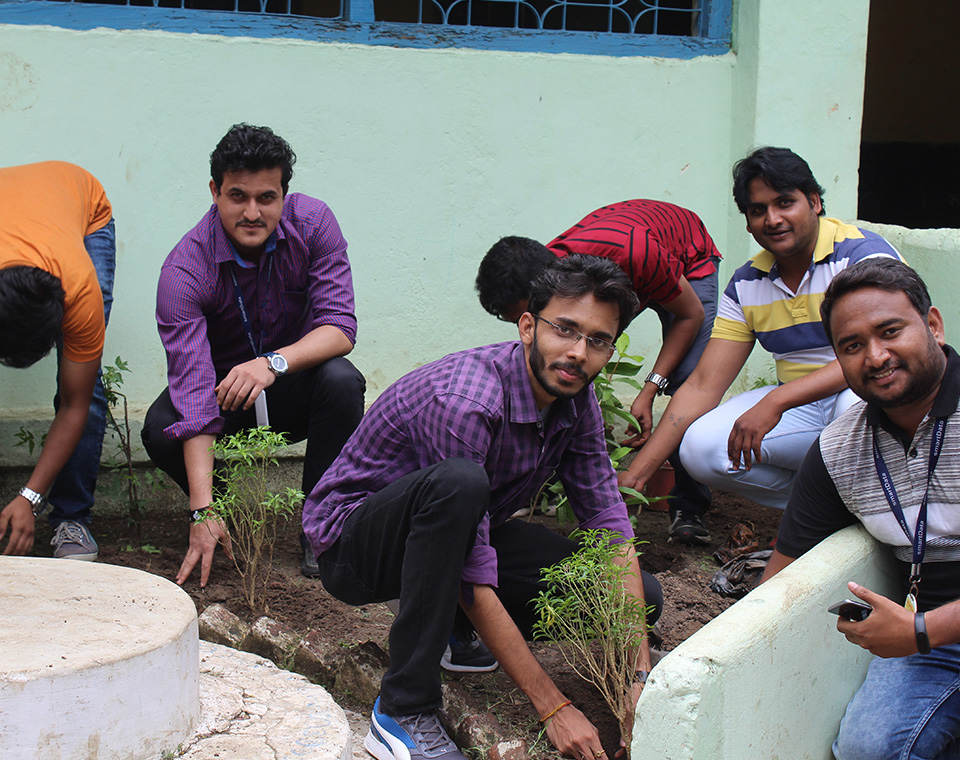 World Earth Day
Earth Day is an annual event celebrated around the world on April 22 to demonstrate support for environmental protection. Greenery is an essential part for the environment and following this, smarTians at Nagpur facility, organised a Go Green drive and planted trees around the premises to create a better future and environment.
smartData Nagpur, April 2019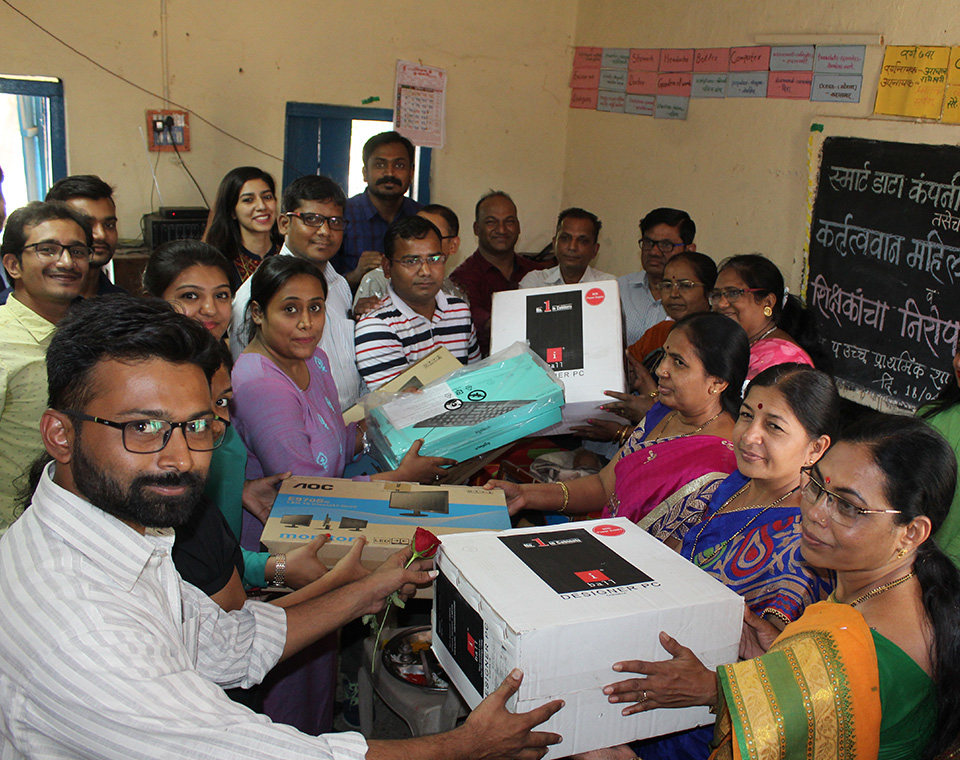 Desktop Donation
Creating a strong business and building a better world for children is an essential ingredient for long-term success. Donation of desktop computers at "Zilla Parishad Upper Primary School", Khapri is a support in providing excellent education and opportunities for underprivileged children for their holistic growth and development.
smartData Nagpur, April 2019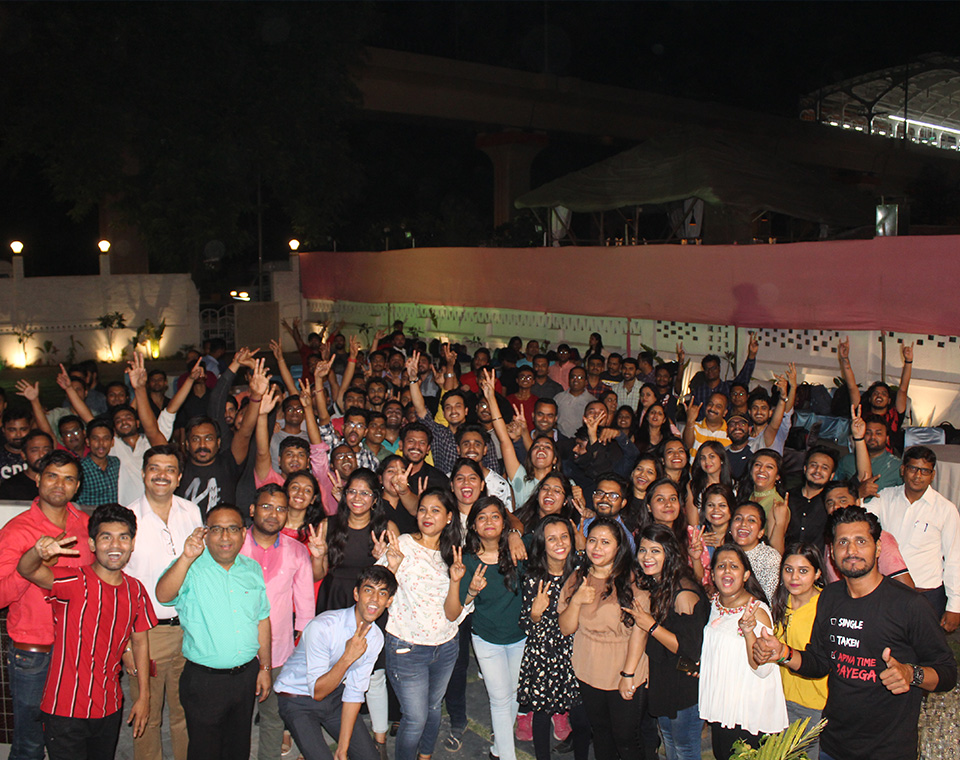 SPL party
After 43 days of arduous competition among the 8 teams where Nagpur Hunters scaled being the best of all; a huge gathering was organised by the top 3 teams where the rest 5 teams and the senior management was invited to be part of their win. This annual gathering not only enhances networking connections but ends up with lasting friendships too.
smartData Mohali, April 2019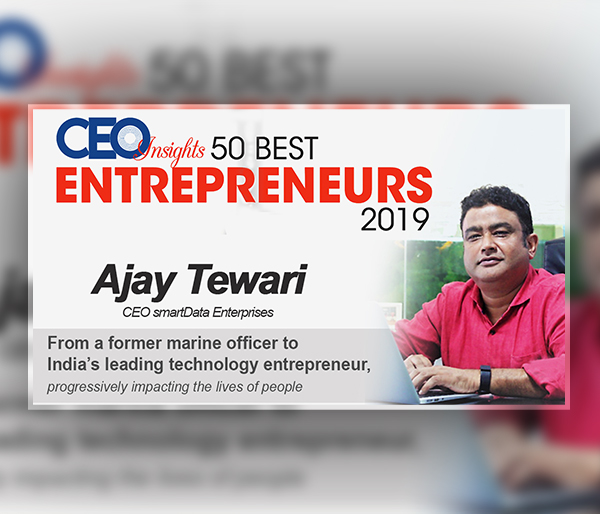 Best Entrepreneurs - 2019
Our CEO, Mr. Ajay Tewari has been honoured as one of the top 50 entrepreneurs by their significant and applaudable contribution to the IT industry. A rewarding journey for smartData Enterprises where each team member who has flourished with the plethora of knowledge, has been selflessly and dedicatedly been imparted by him on an ongoing basis.
smartData Nagpur, April 2019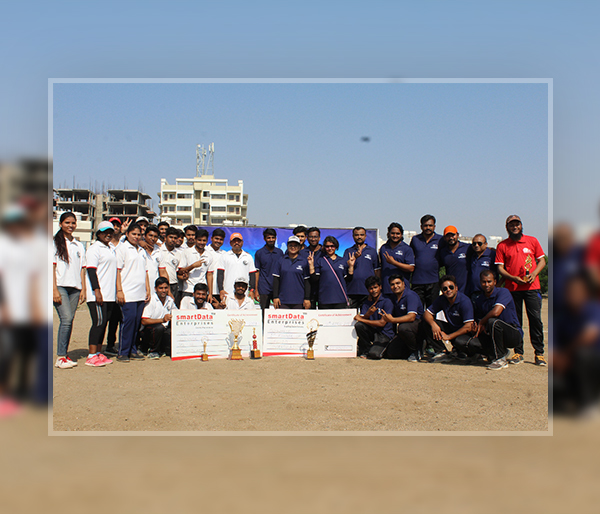 Nagpur SPL finale
SPL Nagpur witnessed their finale post 43 days of grueling competition between 8 teams, playing 3 matches each to qualify for next round. 4 teams qualified for the playoffs, while the finals saw Nagpur Hunters and SD Warriors be at loggerheads. Nagpur Hunters won the finale by 20 runs with Prakash Soni being the player of the match.